mydatastream
Mobility and security – the hybrid infrastructure combines the best of both worlds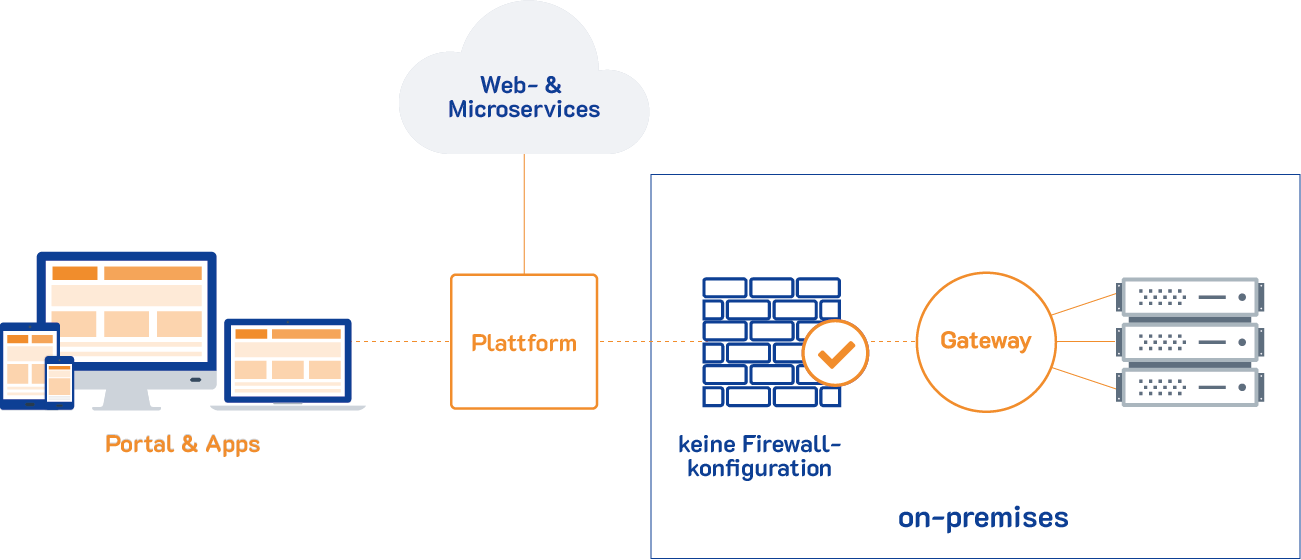 mydatastream is a complete hybrid Infrastructure as a Service (IaaS) – ready to go in minutes. The three components – portal, platform and gateway – mobilize, connect and stream your company data securely.
Portal
Mobilizes the data in real time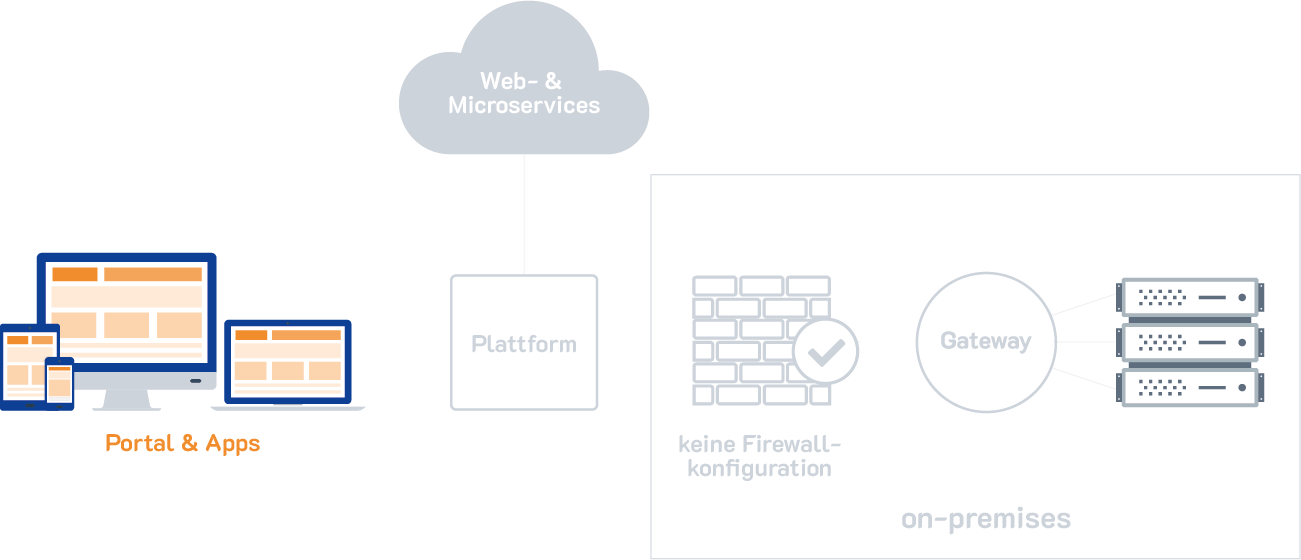 With the mydatastream portal for your company, your customers and suppliers, you get a modern workplace, with which you can provide information quickly and safely. Work is possible at any time, over any device and from anywhere.
Platform
Connect the systems cross-platform
Digitization has never been so easy – via the mydatastream platform. Look into future and become part of digitization and modern industry.

Break down data silos and island solutions and enable cross-application and multi-site access for each device.
Gateway
Stream your data securely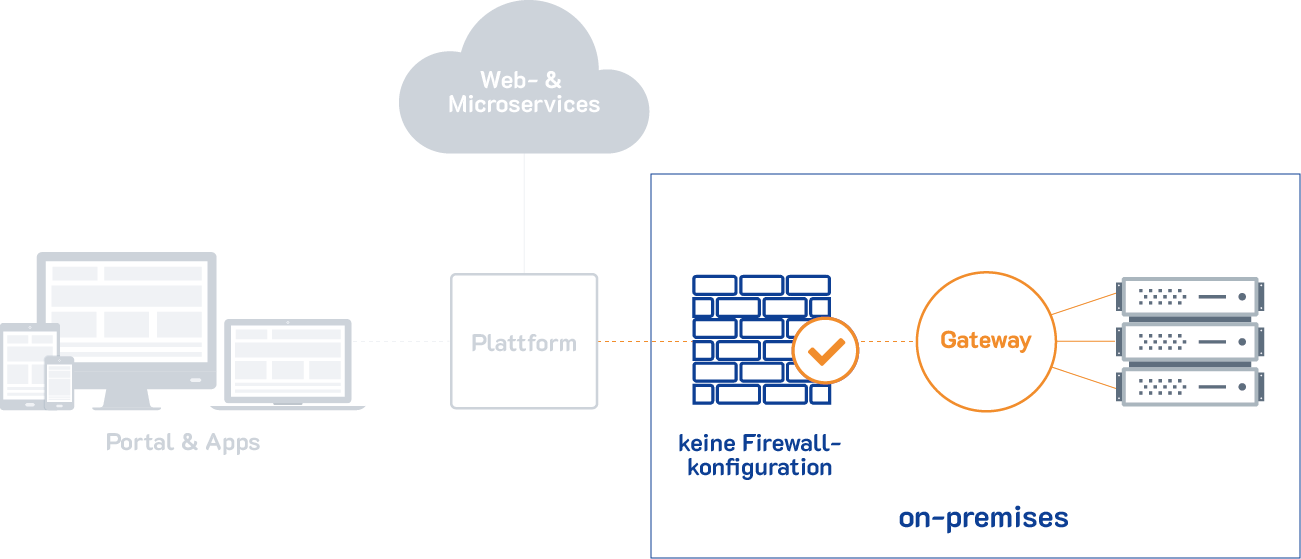 Simply extend your existing enterprise software with the mydatastream Gateway. A costly change of your existing software is not necessary. The gateway enables the encrypted stream to the mobile devices – your data remains stored in your company.
Unlimited access
Mobilize enterprise data in real time – worldwide and across devices.
Break up data silos and use IoT
Connect your existing systems with web services and orchestrate the data across one platform.
Data protection and sovereignty
Your sensitive data is streamed to the end devices – secure and encrypted.
AppBuilder
Build your mobile apps with no programming skills in just a few steps.
Apps
Centrally and enterprise-wide deploy apps – without time-consuming client installations.
Intuitive and modern UI
Use a consistent user interface in responsive design.
Dashboard
Everything in one place and centrally organized – digitally and individually adaptable.
Multi Languages
Get active internationally – quickly and easily with multilingual apps.
Role-based user management
Centrally control users' app access and easily manage access rights.
High performance and smart session management
High performance even at low bandwidth. If the connection breaks down, continue working where you left off.
Connectors and APIs
Benefit from the data exchange between your sources of information via standardized interfaces.
Fast deployment and firewall
mydatastream is quick to install – with no firewall changes or complicated network configurations.
Stop data stream
If necessary, you can pull the "plug" and stop the data stream immediately.
Customer Voice
The user is the focus. Let us know your ideas and suggestions directly.